Who We Are
GoodNight Citronella Candle is a social business started with technical assistant and funding by the non-profit BusinessKind Myanmar. We take pride in making a beautiful everyday product for our customers.
A Unique Product
GoodNight is the only citronella infused candle available in Myanmar. We obtain our citronella from a monastery in the Northern Shan State, Myanmar. Citronella is a natural repellant of disease carrying mosquitos.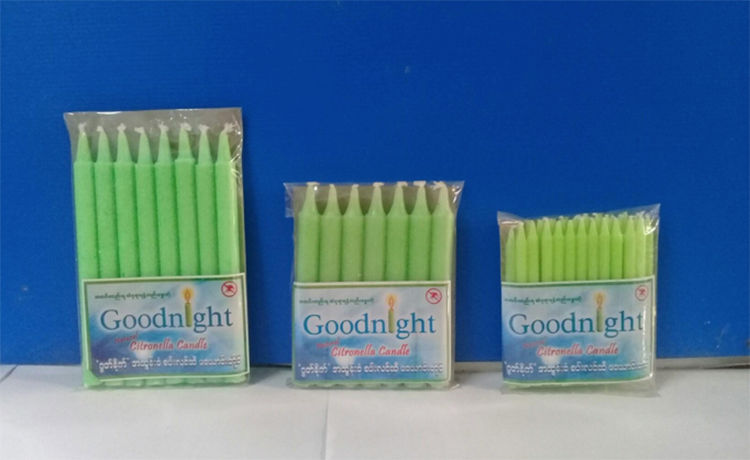 A Successful Business Model
GoodNight candles are a popular brand because of their color, smell, packaging and affordable price. Since 2010, GoodNight has produced and sold more than 50,000 candles generating profits that are reinvested in social services for low-income Myanmar women and families.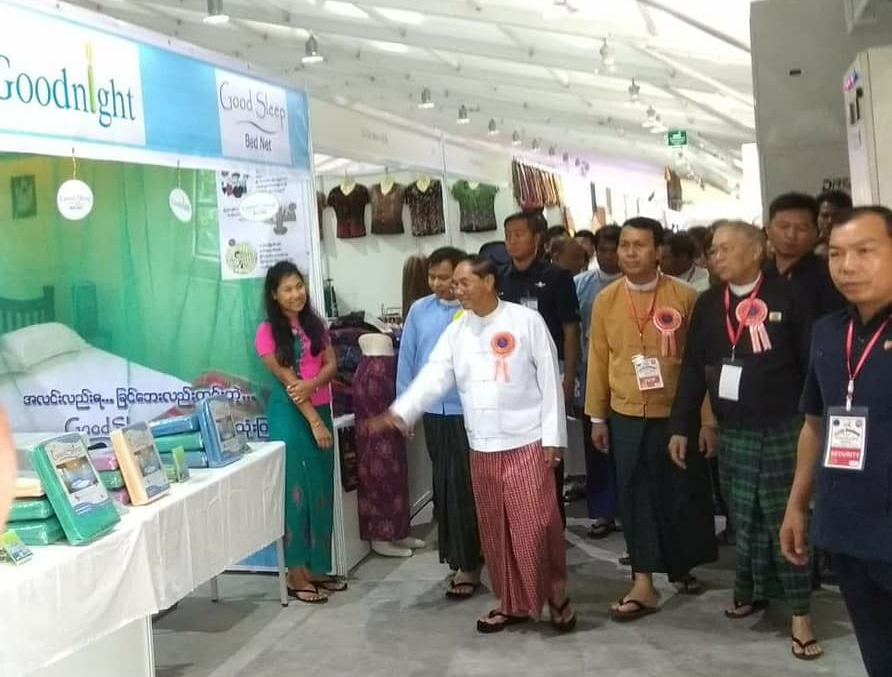 Vice President U Myint Swe and Chief Minister of Yangon Region U Phyo Min Thein opened 7th MSMEs Product Exhibition & Competition in Yangon (November 17, 2018)